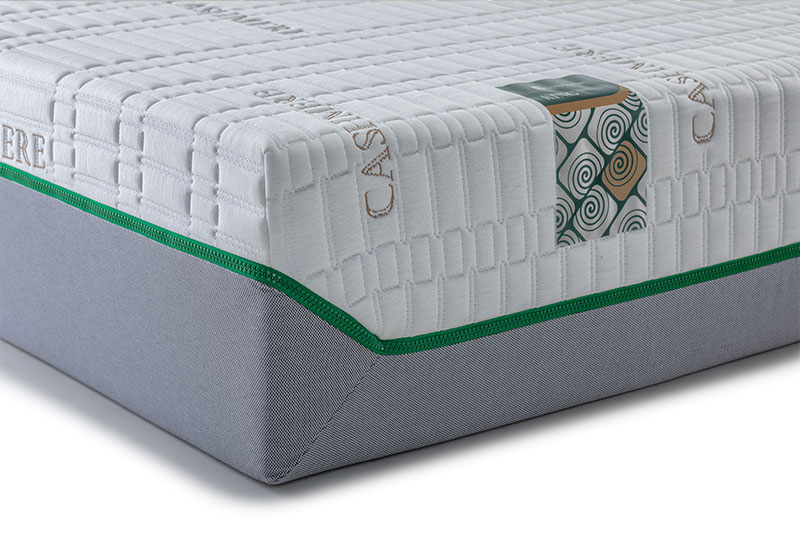 KING
A mattress that leaves a mark of comfort and luxury experience. Its composition is a set of "best of the best" – sophisticated and technologically superior materials. Eco-friendly materials with a high percentage of cotton and selected layers of coconut fiber and seaweed bonded with latexed milk provide maximum aeration in combination with SOFT and SUPER SOFT foams that provide fine titrated comfort.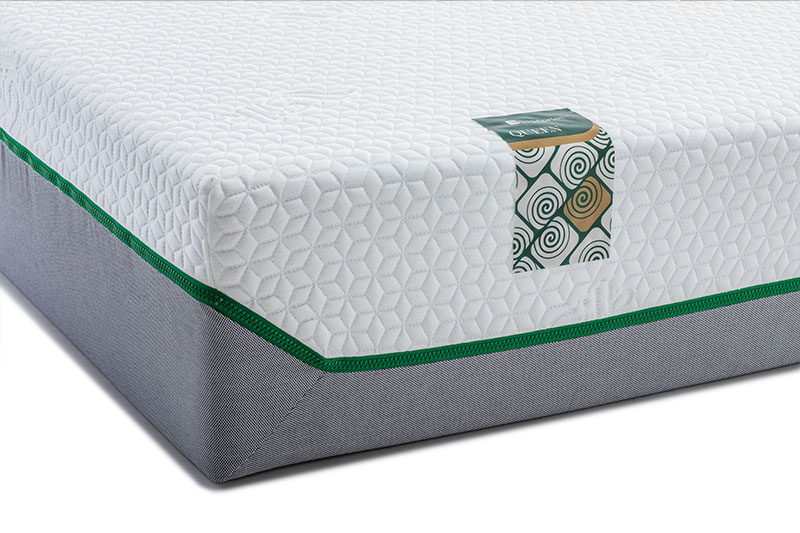 QUEEN
The queen of the finest comfort that will allow us to gently drift into sleep. In addition to protective layers of increased durability and longevity, this mattress is distinguished by a combination of two different foams: high-index HR foam and a layer of highly elastic memory foam of exceptional density. It has exeptional properties in relation to the standard memory foam – it adapts more slowly to the body, but after the pressure on the surface stops, it faster returns to its original state.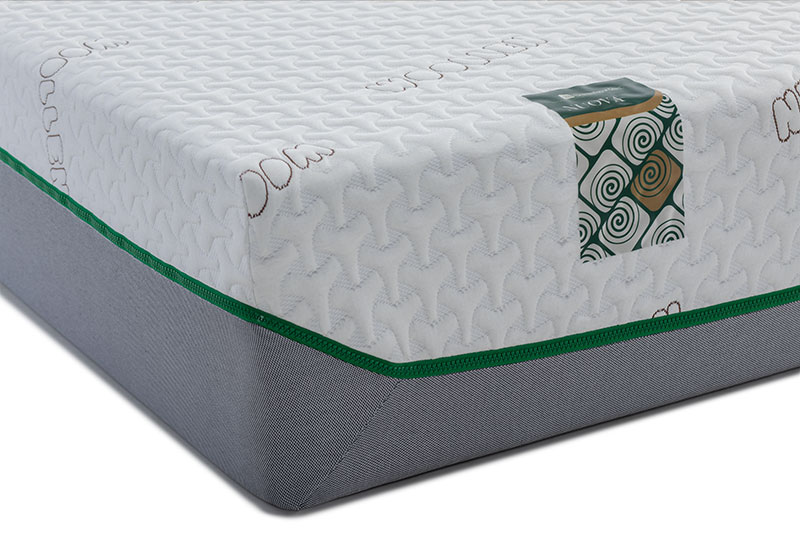 NUOVA
Mattress from the premium class segment, which is adorned with ECOLOGICAL 100% RECYCLABLE materials with an increased percentage of cotton, richer layers of coconut fiber and seaweed. In addition, this mattress also contains high-index HR foam, guaranteeing longevity and preserving properties for many years, and a layer of super soft foam that softens the firmness of the lower parts and allows the body to lie comfortably in the base.
We spent more than a year designing and almost as much in testing the new concept of premium beds that were finally brought to the domestic market after a picky audience in Vienna. The need for a higher class of mattresses has arisen for several reasons – first and foremost because of the increasing number of clients seeking an additional level of comfort, then those who have affinities for luxurious final layers and, finally, all those who want to wake up in a bed better than in a 5 star hotel. Last but not least, our customers have deserved that Schlarafia offers them mattresses for all times, irreplaceable in their properties, longevity and durability with the promise that going to bed on them will take on a new dimension. All models from the Premium Schlarafia Collection are designed to provide a full-body comfort experience, as well as comfort for every part of it – we have taken care for them to suit large as well as small joints, bends, spine, pelvis, and shoulders equally and thus support the whole anatomy of the sleeper, not just the most significant parts.
Here are three new models that Schlarafia has introduced that embellish the performances that make this segment of our offer unique, with an individual comfort experience. Get ready for lavish comfort levels with high quality foam graduation molded into sophisticated final layers enriched with luxurious materials – cashmere, silk and cotton.